Manufacturing "Made in France" kitchen knives the TB Groupe way
A company based in Thiers
Thiers, the emblematic capital of cutlery, is a city located in the heart of Auvergne, France. This commune of thirteen thousand individuals holds the cutlery world's most precious secrets. This town has been harbouring this knowledge for the past six hundred years. A present day stroll through this town, which is filled with history and artisanal crafts, would reveal details that gradually emerge, whispering tales of a rich past firmly anchored in the cutlery field.
TB Groupe, France's number one knife manufacturer, perpetuates this ancient culture within its company walls. TB Groupe plays its part in immortalizing the French cutlery field and showcasing the country's ingenuity and talent by continuously updating this age-old savoir-faire to create its prestigious cutlery lines, including, for example, its Laguiole Evolution and Le Couteau du Chef lines. TB Groupe also strives to uphold international standards of quality in order to preserve and respect the environment.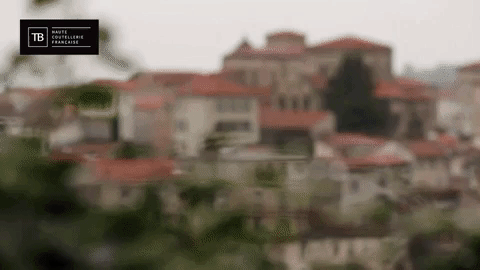 From a coil of steel to laser cutting
Teams of passionate experts work in Tarrerias-Bonjean's kitchen knife factory to create this high-end French cutlery manufacturer's exceptional products. They are careful not to neglect a single manufacturing step and pay great attention to the entire process, including choice of materials, design and finishing touches.
Within the labyrinth of this factory, various highly advanced technologies are employed. The step, which is of paramount importance, is that of cutting out the knife blades. The stainless steel is bevelled into a wide variety of shapes using a laser. Ultra-sophisticated, modern machines are used to complete this crucial phase in the knife manufacturing process. This technique produces blades that are cut precisely according to the pattern of each TB Groupe knife.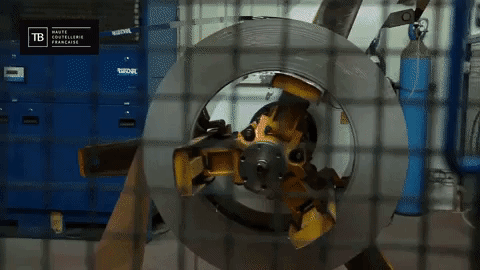 High-speed blanking
TB Groupe designs and manufactures high-quality kitchen knives in its factory in Thiers. The quality and durability of these kitchen utensils depends on much more than the quality of the raw materials used but also on the steps involved in creating each collection of tempered stainless steel utensils. Their quality also depends on the types of machines used to create them.
One of the techniques TB Groupe uses is high-speed blanking. This is similar to a technique called piercing, which is a less modern technique. Blanking is an extremely precise process by which pieces are punched out of a piece of raw stock. This technology increases the quality of Tarrerias-Bonjean's French-made kitchen knives.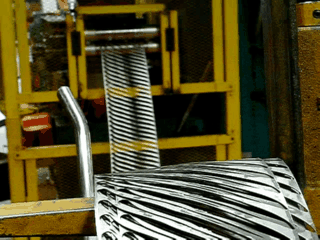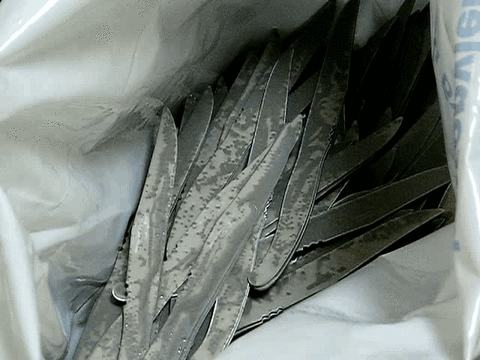 Heat treating steel
Another important step in the knife manufacturing process used to create TB Groupe's French kitchen knives is the process of heat treating the steel blade. This step guarantees that Tarrerias-Bonjean's products will be high-quality kitchen utensils.
Heat treating is a process used to impart special qualities to steel structures thereby improving its ductility, strength, hardness, etc. Heat treating is a very delicate process that depends upon several factors. To achieve the desired results it is crucial for experts to be extremely precise about several criteria depending on the material being worked, including temperature, time, method and rate of cooling.
By using this process TB Groupe creates knives with exceptional cutting edges that stay sharp for very long periods of time. Tarrerias-Bonjean stays abreast with the latest technological innovations and constantly updates its manufacturing techniques in order to uphold its standards for creating top-quality kitchen knives, which are worthy of bearing the name TB Groupe.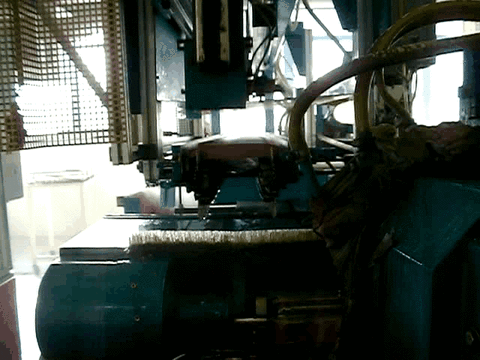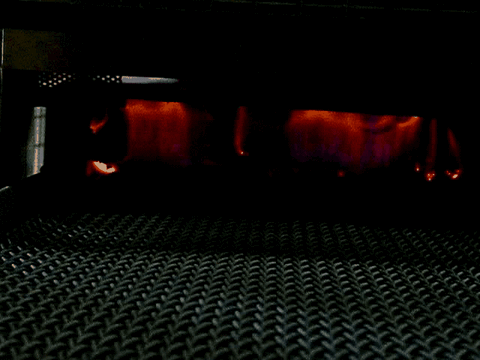 TB Groupe's Evercut ® technology: symbolizing high-end cutlery
TB Groupe was behind the creation of the latest major innovation in the cutlery field. This French knife manufacturer developed the Evercut ® technology, which has been awarded several prizes.
TB Groupe's engineers teamed up with Europe's top technology experts and University researchers in order to bring this unprecedented and revolutionary project to fruition. This modern and innovative technique meets a very high set of standards, which give TB Groupe's kitchen knives a phenomenal cutting edge that practically never dulls. This revolutionary technology creates a virtually indestructible cutting edge that is guaranteed for life. The Evercut ® technology consists of laser-fusing titanium carbide to the blade's cutting edge.
In addition, the Evercut ® process was certified as a low-carbon producing technology. Therefore this process reduces the company's carbon footprint while creating employment in the Thiers region. TB Groupe is very serious about its environmental and humanitarian policies.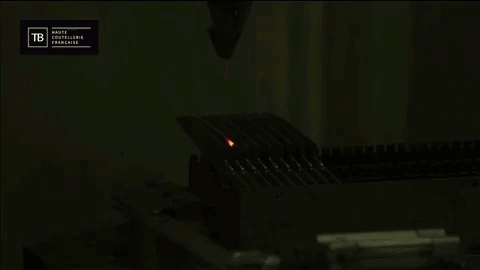 Kitchen knives: creating wood handles
Some collections of TB kitchen knives are equipped with stunning wood handles. TB Groupe is very strict about following environmental requirements concerning the use of wood to create its handles. In an attempt to protect forests, various woods such as Rosewood are subject to careful scrutiny.
The use of certain timber, such as tropical timber, is now formally prohibited in order to limit deforestation. The French cutler Tarrerias-Bonjean plays its part in the global effort to preserve the environment by certifying its adherence to these laws and international ecological standards.
In its factory located in one of France's most lush regions, TB Groupe creates its wooden kitchen knife handles with an extremely precise machine. This unique way of making high-tech utensils produces sumptuous handles that bring warmth and elegance to TB Groupe's splendid cutlery collections.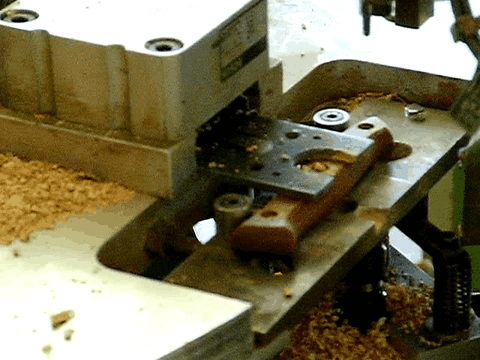 This is how TB Groupe manufactures its French-made knives, a process that seamlessly weaves together an historical
savoir-faire
with modern cutlery technologies. Feel free to leave a comment about this article
on our Facebook page
. Thanks and see you soon!