The future of knives from Thiers
Research and Development
In only a few short years TB Groupe succeeded in putting in place an ambitious development policy aimed at revolutionizing the research and development of its products.
The company has focused on creating productive investment programs dedicated to developing new knives and finding cutting-edge technologies like the process used to create EVERCUT®. In order to satisfy this ambitious goal a Research and Development department was integrated into the company. Developing ground-breaking products and concepts is one of the R&D department's specialties. This department represents one of TB Groupe's significant work sectors.
Every year in Thiers the leader of French knives sets aside more than 5% of its revenue toward fundamental research and the development of innovative products. Among the countless tasks performed, its technology and engineering research centers work in collaboration with numerous private companies consisting of agencies and researchers from extremely specialized European technology centers.
Mastering quality control
Throughout the manufacturing process numerous controls take place in order to verify the quality of every single knife made in the Thiers workshops. Between 10 to 20 different inspections take place throughout the manufacturing chain. Each knife collection has its own set of standards which needs to be met during this inspection process.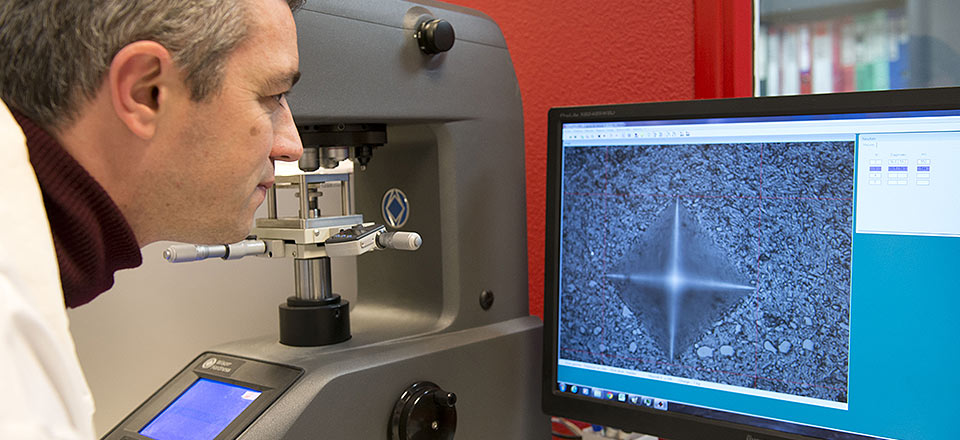 The figures indicate that a control is made every 15 minutes, verifying above all:
The quality of the raw materials
The product's overall performance through a visual check
The overall level of quality after the manufacturing process
During its advanced quality control system TB Groupe has the aid of many external laboratories which perform quality assessments as well as different quality control measures within the company. All goods judged to be non-compliant or which do not meet current requirements are removed from the manufacturing process and banned from sale.
EVERCUT®: TB Groupe's symbol of innovation
This strong engagement which favors innovative policies and a strong quality control process allows TB Groupe to create Thiernois knives which last beyond typical standards.

The EVERCUT® technology recently came to fruition. It represents 5 years of intense research which resulted in a product that has been granted numerous international patents.
This revolutionary technology creates blades which have an extraordinarily long product life due to the laser-bonded titanium carbide coated steel blade. These blades come with a lifetime cutting guarantee. It's no wonder these knives have marked a major turning point in the history of cutlery.
The EVERCUT® knives are manufactured under quality conditions in state of the art workshops in Thiers- where cutting-edge technology stands hand in hand with exceptional expertise.